This lecture offers you the opportunity to learn about existential psychotherapy and counselling from Mick Cooper, Professor of Counselling Psychology at the University of Roehampton.
You will be introduced to this topic and learn about:
what existential therapy is, and its philosophical roots in existential philosophy
key philosophers who have influenced existential philosophy
their individual ideas and approaches to philosophy
the essence of existential philosophy that unites the different approaches.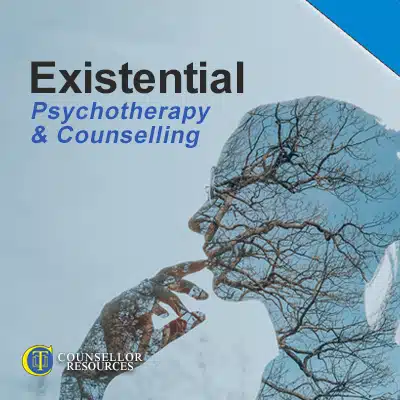 Watch this Lecture + Access Hundreds of Hours of CPD
Certified CPD for Qualified Counsellors
Hundreds of hours of on-demand CPD lectures to help you stay current with your CPD ethical requirements
Support, and be supported, by thousands of other counsellors as a member of the exclusive online community.
Access your learning anytime you want ... anywhere you choose ... using any device type — desktop or mobile.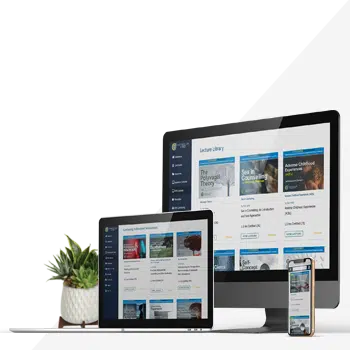 You will then build on this core philosophical understanding by learning how these ideas are translated into a therapeutic context, and applied in the counselling room.
Did you know that – just as there is no one approach to existential philosophy – so there are also multiple branches of existential therapy? Mick explains these, and key figures in their development, including Viktor Frankl, Irvin Yalom and Emmy van Deurzen.
Key themes in existential therapy are explored, including freedom, choice, mortality, meaning and meaninglessness. Throughout, Mick provides examples of dialogues with clients, illustrating in a practical and easy-to-understand way how these concepts can be used in real life to support clients with their life challenges.
As part of this, you will witness key skills in existential therapy, for example:
active listening
empathising
bracketing
describing (as opposed to interpreting)
offering a non-judgemental experience
asking open-ended question
exploring the here-and-now encounter
using symbols and metaphors
engaging in dialogue
helping clients to unpack their experiencing.
At all stages, Mick links the ideas presented to humanistic counselling, illustrating their natural fit with – and differences from – Carl Rogers' person-centred therapy.
Recommended reading is provided, including several books authored or co-authored by the lecturer himself; one of these will also help you learn more about how you can combine existential therapy and pluralism in the counselling context. In addition, Mick gives information on where to access further training in existential therapy if this is an area that captures your imagination.
Free Handout Download
Existential Psychotherapy and Counselling lecture overview
About the Lecture Presenter
Mick Cooper is an internationally recognised author, trainer, and consultant in the field of humanistic, existential, and pluralistic therapies. 
He is a Chartered Psychologist and Professor of Counselling Psychology at the University of Roehampton where he heads up the Centre for Research in Social and Psychological Transformation. 
Mick has facilitated workshops and lectures around the world, including New Zealand, Lithuania, and the US.
Mick's books include:
Mick's principal areas of research have been in shared decision-making/personalising therapy, and counselling for young people in schools. 
In 2014, Mick received the Carmi Harari Mid-Career Award from Division 32 of the American Psychological Association.
He is a Fellow of the British Association for Counselling and Psychotherapy and the Academy of Social Sciences.
Mick lives in Brighton with his four children.