How Might Remote Learning Affect My Future Career?
So in our article 'What Will Counselling Training Look Like in Autumn 2020?', we tried to answer this tricky question. But even once you have navigated your way through this very different landscape, what will you find in terms of future career options?
Counselling and psychotherapy are notoriously difficult to find paid employment in – and many people choose to become private practitioners, which also of course brings much freedom and flexibility.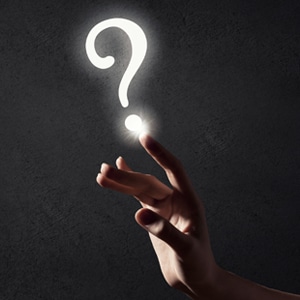 You've probably also heard lots of warnings about counselling courses that are fully distance-learning, which are often not accepted by professional bodies.
Although you don't need to belong to a professional body, it really helps to do so – most employers require it, and it can help clients find you (as you can advertise in counselling directories) and trust in your professionalism. So most qualified practitioners do choose to become registered members of a professional body.
In this article, we look at the guidelines of the British Association of Counselling and Psychotherapy (BACP) on online learning and use these to discuss the best ways to future-proof your career.
The Traditional Objections to Remote Learning
It's true that many remote-learning courses have not been recognised by professional bodies in the past. There are various reasons for this:
They may be very short and superficial, and don't include the necessary number of guided hours.
They don't include personal development group work, a key part of building the self-awareness to work safely and ethically as a counsellor.
They don't include placement hours (a requisite for practitioner-level qualifications, i.e. level 4 and above in the UK).
But the situation has changed in recent times. With the COVID-19 pandemic, the professional bodies have had to accept that remote learning may be necessary, at least to an extent, if only to avoid counselling training coming to a complete halt for some time.
That doesn't mean, however, that you can suddenly get qualified as a counsellor through the £30 'counselling diploma' course you've spotted on Groupon or Wowcher!
The BACP writes:
We're being as flexible as possible regarding the use of live online teaching and accumulation of online placement hours. However, we do need some parameters in place for current cohorts because to be able to qualify, students will need experience of working in the same room as clients.
In other words, not only will you not be able to become a registered counsellor without placement hours, some of these will need to be completed in a face-to-face setting.
Thus, the BACP (2020a) is accepting a blended approach to both teaching delivery and placements, but not an exclusively remote approach, in particular for students who are already part-way through courses:
This upholds and sets a consistent standard and also mitigates against any negative consequences that such a scenario would have for graduates regarding future employment opportunities.
The BACP is currently consulting with its accredited courses and awarding bodies to decide the right balance between online and in-person working, so look out for new guidance being published on this in due course.
Telephone and E-Counselling Competences
As part of this acceptance that remote working will be necessary at certain times (e.g. during a pandemic lockdown), the BACP has been reviewing its telephone and e-counselling competences (2020b).
This process will enable it to identify the basic competences for students on core training courses going forward.
If you are interested, please check out the Counselling Tutor online and telephone counselling training course
Setting a minimum standard to which practitioners should be trained, this work aims to encourage them to become competent in – and able to draw on – the knowledge and practice of online counselling, and to work in an effective and ethical way.
The BACP is ideally wanting colleges to delay placement start dates until 2021 to give students the best chance of getting started with clients face-to-face.
As this won't be feasible for all courses, however, some students will have to begin working with clients remotely. This must be by phone or online video – not by text-based counselling (e.g. using live-chat or email, which requires additional skills and knowledge).
In this case, colleges must – in partnership with placement providers – have taught and assessed the students in basic competences for this work, and have a plan for ensuring safe and ethical practice, including access to appropriate supervision.
Students might also like to consider continuing professional development (CPD) in online and telephone counselling.
Do remember that just because you may be learning and counselling online during the pandemic, this doesn't mean that you will be qualified to work in this way afterwards.
But it will give you a great start if you decide you'd like to take a course that offers the 80 hours typically required for full online/telephone counselling training – for example our Online and Telephone Counselling course.
Choosing a Suitable Course
When looking at your options for counselling training, do ask:
Will the course meet professional-body standards? A course doesn't have to be accredited by the BACP for it to be recognised by them; going on an accredited course just means that you don't have to take the Certificate of Proficiency after qualifying in order to become registered – but doing so is not particularly onerous, and has no cost above your membership fee.
Does the course include all the necessary elements for the level at which you will be studying? For example, you would expect a level 4 course to include taught theory lessons, personal development groups, observed skills sessions and placement hours.
Are the trainers competent and confident to deliver training online? Not all tutors have experience in delivering training online, and this could affect your ability to meet the awarding body's standards. You could think of supplementing your main course provision with our Counselling Study Resource (CSR), delivered by our own lecturers who are specialists in remote learning.
What additional support is in place for periods of online delivery of training?
What technology is used, and does this fit with what you have? If not, could you could acquire it in time?
Do you have any special needs (e.g. any visual or hearing impairment) that may affect online learning? If so, can the college support these needs?
To conclude, the BACP states:
We'd like to reassure training providers and students that the flexibility in how teaching and placements are carried out will not disadvantage students further down the line when they qualify and wish to join the BACP register or become accredited.
Free Handout Download
How Might Remote Learning Affect My Future Career?