Sally-Anne Armitage – a counsellor, supervisor, former lecturer and master's degree student – talks in this lecture about how to work with sceptical clients. After you have completed this lecture, you will have enhanced your ability to:
understand what is meant by 'sceptical clients'
recognise scepticism in clients through how they present
explore your own responses to sceptical clients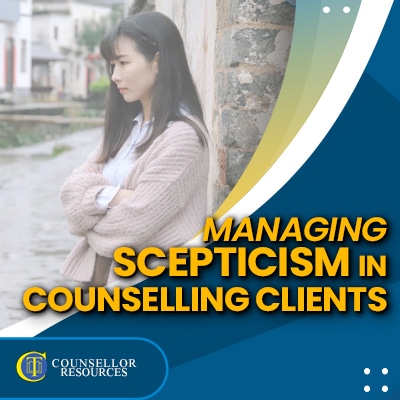 identify and consider the roles of immediacy, reassurance and clarification
understand the 'relational duel' and drama triangle
appreciate the importance of continual self-reflection and development.
Watch this Lecture + Access Hundreds of Hours of CPD
Certified CPD for Qualified Counsellors
Hundreds of hours of on-demand CPD lectures to help you stay current with your CPD ethical requirements
Support, and be supported, by thousands of other counsellors as a member of the exclusive online community.
Access your learning anytime you want ... anywhere you choose ... using any device type — desktop or mobile.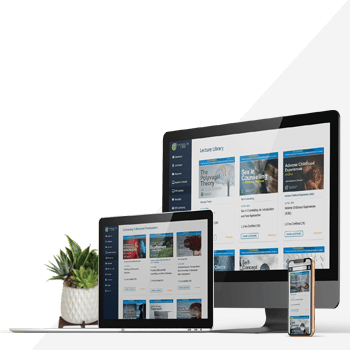 Sally-Anne begins by defining 'sceptical', before moving on to looking at both body language and verbal language in clients that may signify that they are experiencing scepticism. Many of these behaviours may be quite challenging to counsellors, and Sally-Anne encourages you to reflect on how you tend to react to them, highlighting the importance of self-awareness for counsellors.
When a client's scepticism seems to be presenting a barrier to the counselling work, what can you do? Sally-Anne explains the value of three key concepts in this situation:
immediacy – being present and being human
reassurance – how this may help or may hinder, depending on the line you take
clarification – through two-way discussion of the client's concerns and uncertainties.
Sally-Anne emphasises the importance – when working with sceptical clients – of avoiding entering into the 'relational duel', and what you can do to ensure this doesn't happen. You will see two examples of exchanges between counsellor and client, one ineffective and the other effective in addressing the client's scepticism. She draws on Karpman's drama triangle to explain the most effective position for you to maintain in this situation.
Throughout, the presentation highlights the relational aspect of counselling, and how you naturally bring the whole of you into the counselling room, whether or not this is your intention. Working from this professionally, while maintaining empathy with and unconditional positive regard for the client, is vital to effective working with scepticism.
Sally-Anne draws on the work of person-centred counsellors Dave Mearns and Brian Thorne, looking at issues that may make it hard for a client to accept the counsellor's acceptance.
About the Lecture Presenter
Sally-Anne Armitage began cultivating an interest in counselling in her early twenties, teaching teenagers who were unable to access mainstream education due to social, emotional and behavioural issues. Gradually this role involved more and more one to one emotional support, which the students desperately needed.
She began training in counselling, initially out of curiosity, but while sat in her level 2 counselling classes, she felt strong sense of being in the right place at the right time.
After qualifying as a counsellor in 2013, she decided to train as a lecturer for adults, knowing she wished to lecture in counselling in the future, to share her passion with others. Having acquired her PGCE she promptly secured a counselling lecturer post. Teaching and sharing experiences with the students is one of the highlights of her career so far.
Gradually as Sally became head of the counselling department,  she found her client work was becoming less and less to make way for her increasing lecturing responsibilities. Sally had begun working as a counsellor for the Police Federation alongside her lecturing and found she was at risk of one or both of the roles suffering due to her working at capacity.
Since 2018 Sally has focussed entirely on her client work and that same year she was awarded her BACP Accreditation.  She continued her studies and gained a PG Dip in supervision in 2020 after two years of practice and study.
Sally now has a busy counselling practice in Leeds UK, seeing police and NHS clients as well as private clients. Sally is currently studying for a Masters in Psychotherapy which she hopes to have completed by July 2021. This will further establish Sally's specialism as trauma.
She sees supervising, tutoring and counselling in her future and hopes to find more ways to bring people together to share experiences, learn and laugh!
Free Handout Download
Managing Scepticism in Counselling Clients lecture overview