In this lecture, counsellor and trainer Chloe Foster aims to support you to:
understand what LGBTQ inclusion is
increase awareness of why LGBTQ inclusion matters
learn practical steps to make your counselling work more LGBTQ inclusive.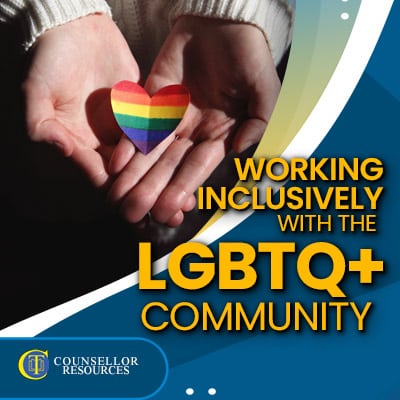 The lecture comprises three key parts, covering a range of interesting information, exercises and tips:
Part 1
Who am I?
Alphabet soup
Do labels matter?
Part 2
What is LGBTQ inclusion?
Why LGBTQ inclusion matters
The hidden truth
Part 3
Seven practical steps for counsellors
Watch this Lecture + Access Hundreds of Hours of CPD
Certified CPD for Qualified Counsellors
Hundreds of hours of on-demand CPD lectures to help you stay current with your CPD ethical requirements
Support, and be supported, by thousands of other counsellors as a member of the exclusive online community.
Access your learning anytime you want ... anywhere you choose ... using any device type — desktop or mobile.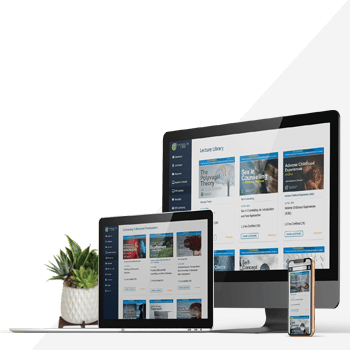 In Part 1, Chloe describes her own experiences of therapy as a queer woman, and explains why she does the work she does, before looking at acronyms and labels in this area.
Moving onto Part 2, the lecture covers LGBTQ inclusion, focusing on the importance of action and issues with the word 'inclusion'.
Continuing the theme of action in Part 3, you will receive seven practical tips on how you can improve your knowledge and understanding of LGBTQ issues – and so make a difference in your practice with clients. Areas covered here encompass both professional and personal development, language considerations, practicalities and paperwork.
You will leave the lecture with a list of reading and other resources, enabling you to read further into this important topic.
About the Lecture Presenter
Chloe Foster is passionate about training counsellors to enable you to feel more confident working with LGBTQ clients.
As a counsellor and trainer in her private practice, Sussex Rainbow Counselling, she specialises primarily in gender and sexual diversity within LGBTQ communities.
Chloe's passion for working in this area began before her counselling career through her work with several LGBTQ organisations in Sussex: LGBT Switchboard, MindOut, and Allsorts Youth Project.
With a first-class degree in Education, she loves teaching and training and is proud to have made training an ongoing part of her career since 2003.
Chloe is also an accredited Gender, Sexual and Relationship Diversities Therapist with Pink Therapy.
Free Handout Download
Working Inclusively with the LGBTQ+ Community - lecture overview