In this CPD lecture for counsellors, lecture, Clint Adams – counsellor, former police officer and HR professional – aims to help you:
develop self-awareness
build greater awareness of others
learn to communicate effectively
improve personal leadership
increase your effectiveness.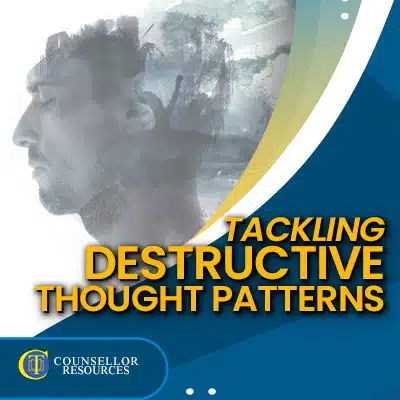 Clint opens this, online cpd lecture on tackling destructive thought patterns, by identifying the common components of humans, before focusing in on thoughts, and the brain processes that underlie these. He introduces and applies his unique Blue Brain, Red Brain training approach, which makes the functions and impacts of the cerebral cortex and the amygdala easier to understand and apply in the counselling room.
Watch this Lecture + Access Hundreds of Hours of CPD
Certified CPD for Qualified Counsellors
Hundreds of hours of on-demand CPD lectures to help you stay current with your CPD ethical requirements
Support, and be supported, by thousands of other counsellors as a member of the exclusive online community.
Access your learning anytime you want ... anywhere you choose ... using any device type — desktop or mobile.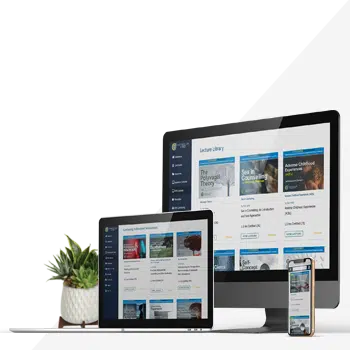 You will learn about automatic responses and mental models, including their application to conflict resolution and leadership challenges.
Clint emphasises that how you think impacts your self-efficacy and your personal effectiveness; he provides guidance on how to work on both your own and on supporting clients' ability to improve blue-brain function and to reduce red-brain function. The list of conditions that can be helped by this approach is extensive, and includes:
addiction
ADHD
Alzheimer's
anger
anxiety
chronic fatigue
depression
pain
phobias
PTSD
stress.
The benefits of applying Clint's approach are many and wide-ranging, including better emotional regulation, more efficient cognitive functioning, and more appropriate behaviour – ultimately promoting happiness, resilience and overall enhanced wellbeing. Physical wellbeing may well also be positively impacted.
You will take away from the lecture a list of 12 specific areas on which to focus (both yourself and with clients) in order to help achieve these benefits and more.
About the Lecture Presenter
Clint Adams is a former Victorian police officer who studied psychology and later, Rehabilitation Counselling. His police, counselling, injury management, senior HR roles and working with asylum seekers have made him develop insights into the psychology and social interactions of individuals in trying conditions.
Clint has developed various behavioural and leadership programs to help people deal with various issues from PTSD to bullying and harassment. He is a keynote speaker on Suicide Prevention and Diversity and runs programs on mental health and wellbeing for corporate organisations and sporting organisations for teens.
Clint is the author of a book called Lighting the Blue Flame. The book is written as a story of a teen who commits suicide because of being bullied, but wants his death to at least have an impact to change things so it doesn't happen to others.
The book has a lot of QR codes throughout for more information and also just random things teenagers would send each other on social media, so it is a little more interactive than other books. It also has its own soundtrack as Clint wanted to add that extra layer of depth to the experience as music can emphasise how people feel and experience things.
Free Handout Download
Tackling Destructive Thought Patterns - lecture overview