In this lecture, counsellor Daniel Winstanley aims to help you consider how to talk respectfully with clients about gender and sexuality. His objectives are:
to describe the challenges that therapists experience talking about gender and sexuality with clients
to recognise the importance of appropriate language, particularly to LGBTQ+ and GSRD communities (due to historical and current discrimination)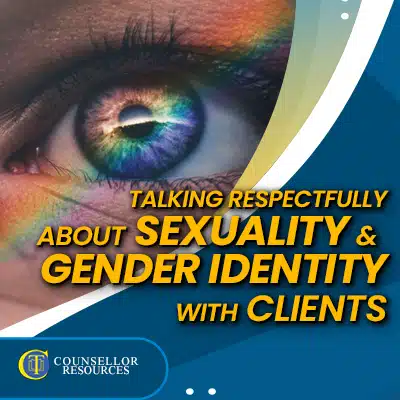 to identify some commonly used terminology relating to gender and sexual diversity
to describe some good practice around language use in therapy
to identify gaps in knowledge and sources of further information.
Watch this Lecture + Access Hundreds of Hours of CPD
Certified CPD for Qualified Counsellors
Hundreds of hours of on-demand CPD lectures to help you stay current with your CPD ethical requirements
Support, and be supported, by thousands of other counsellors as a member of the exclusive online community.
Access your learning anytime you want ... anywhere you choose ... using any device type — desktop or mobile.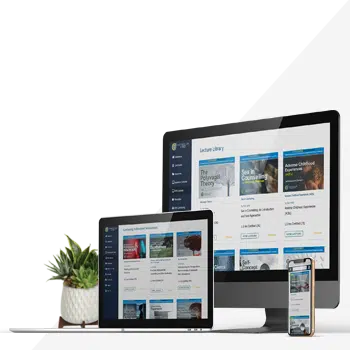 Daniel opens the lecture by looking at sexuality and gender, and asking you to reflect on how comfortable you feel talking about these areas of life with your clients – and whether you can describe any barriers or fears that you experience about this. Daniel goes on to talk about:
assumptions about gender, sexuality and relationship diversity
why it is difficult to talk about gender and sexuality
why language matters in doing so
what LGBTQ+ affirmative therapy is.
You will learn about the historical context of this topic, from the 1960s to the present day – and the ethical consideration in this important area of counselling work.
Differentiating between gender attraction, behaviour, expression and identity. Daniel challenges you to observe and then reflect on your own thoughts and feelings as he presents some gender and sexuality terminology, including:
gender assignation
gender status
gender identity
asexual spectrum
gender of attraction
queer
sexual practice
relationship diversity.
You will leave the lecture with a range of good-practice guidance and tips, including on gender pronouns and how to use open questions to discuss gender and sexuality with clients. Daniel also provides 15 references for further reading and research on this important area of awareness for all counsellors and psychotherapists.
About the Lecture Presenter
Daniel is an integrative therapeutic counsellor in private practice, and freelance trainer, working in central London and online. He describes his work as LGBTQ+ affirmative. He has a background in equalities work, sexual health, and mental health services.
Daniel also has several years' experience in working with various client groups, including people of trans and non-binary experience, lesbian, gay and bisexual people, people in non-monogamous relationships, people with disabilities, and people living with HIV and other long-term conditions.
Daniel has lived experience as a gay man growing up in the North East of England, and as a carer for a family member with dementia.
Free Handout Download
Talking Respectfully about Sexuality and Gender Identity with Clients - lecture overview