In this lecture, psychotherapist Martin Smith – who specialises in working with clients who have personality disorder – provides an introduction to personality types and disorders. After listening to the lecture, you will be able to:
define personality disorders and types
understand the main characteristics of the ten clinical personality disorders currently listed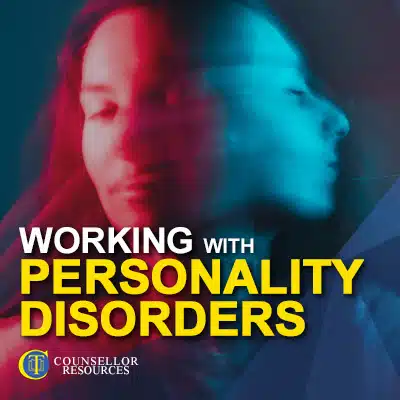 understand functional and dysfunctional personality (the difference between a personality type and disorder)
recognise how having an understanding of personality can help in our work as therapists and coaches.
Watch this Lecture + Access Hundreds of Hours of CPD
Certified CPD for Qualified Counsellors
Hundreds of hours of on-demand CPD lectures to help you stay current with your CPD ethical requirements
Support, and be supported, by thousands of other counsellors as a member of the exclusive online community.
Access your learning anytime you want ... anywhere you choose ... using any device type — desktop or mobile.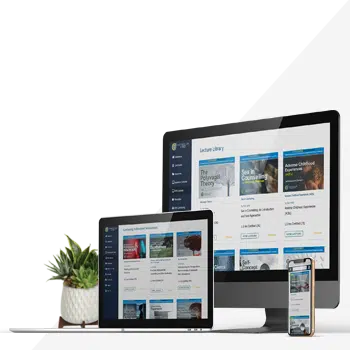 Drawing on the writings of other specialists in this field, Martin begins by explaining how personality, temperament and traits relate to each other, and how they impact behaviour. The focus in this lecture is on raising awareness of the various personality types and disorders you may encounter in your therapeutic work, and looking at key traits in relation to:
cognition
affect
interpersonal functioning
impulse control.
You will learn about the continuum of behaviour and functioning, ranging from problem-solving mode to drama/chaos mode – and its link with the ability to observe self. Martin then goes on to summarise the ten clinical personality disorders currently listed in the DSM-5, grouped into three clusters: A (odd or eccentric behaviours), B (dramatic, emotional or erratic behaviours) and C (anxious and fearful behaviours).
But how can you tell whether a client may have a personality disorder? Martin lists seven descriptive criteria to help you spot possible personality disorders in clients – together with a range of treatment strategies and key issues to be aware of. Treating a client for a diagnosed personality disorder should not be undertaken lightly or without appropriate training. Remember: if in doubt, refer on!
Understanding about personality disorders and how they affect people is valuable for you as a counsellor or psychotherapist as it helps you to direct a treatment plan (or refer on), explain why certain approaches may not be working, protect yourself, advise family members, and promote greater understanding of what people do as individuals and why.
Martin concludes the lecture with a list of nine references that you will find useful if you would like to read more on this important area of awareness in counselling and psychotherapy.
About the Lecture Presenter
Martin is a Senior Lecturer in the Social Sciences at Nottingham Trent University and an Independent Training Consultant. He specialises in extreme difficult behaviour in the workplace and personality types, traits and issues which go well beyond simply awkward.
He has over thirty years of training experience in Communication Skills, Interpersonal Skills, Conflict Management and Emotional Intelligence.
He is also a Psychotherapist specialising in the treatment of anxiety, depression, stress, phobias and PTSD. He works both in private practice and has been an associate therapist for the NHS Health Education England for ten years.
He presents to a variety of Public and Private Organisations both here in the UK and in the United States of America. Martin designs and writes training programmes for individuals and groups relevant to their needs.
He is a past member of The Institute for Leadership and Management – ILM and the Chartered Management Institute - CMI as well as a life member of the Open University Psychological Society and a senior accredited member of the BACP - British Association of Counselling and Psychotherapy - and the NCS - National Counselling Association.
He holds a Post Graduate Diploma in psychotherapy working from solution-focused and brief therapy methods. He has a Bachelors degree in Psychotherapy and a Doctorate in Counselling Psychology.
Free Handout Download
Working with Personality Disorders lecture overview