245 – Stages of Counselling
Digital Tools to Help You in Your Private Practice – Being a Young Counsellor
In Episode 245 of the Counselling Tutor Podcast, your hosts Rory Lees-Oakes and Ken Kelly are back with this week's three topics:
Firstly in 'Theory in Practice' we'll look at the stages of counselling.
Then in 'Practice Partner', Rory and Ken discuss digital tools you may want to look into when it comes to running your own practice.
And lastly in 'Practice Matters', Rory speaks with Carley Symes about what it is like to be a young counsellor in today's world.
Stages of Counselling [starts at 02:56 mins]
This segment of the Counselling Tutor Podcast is sponsored by
WebHealer.net
WebHealer are the go-to provider of websites for private practitioners

in the UK.

Established over 20 years, WebHealer offers a

non-technical and fully supported service

to help therapists grow their private practice.
Just one customer from your website each year pays for their service.
Go to WebHealer.net and use coupon CT100 for £100 off their "Do it for me" service.
During counselling, so many things come in stages. Each of these stages is important for both you and the client.
The main points of this section include:
Stages within your counselling sessions allow you to manage how you allocate your time.
The stages in counselling give clients a structure they can understand and work with.
Beginning – contract, the client knowing what they're getting.
Middle – putting your skills into practice, listening to the client, allowing them to share freely.
End – winding down the session, recapping, avoiding an abrupt end.
The beginning with a new client is all about building that therapeutic relationship and trust – making sure the client feels heard.
By looking out for changes in your client you can identify what stage you're in – is their body language becoming more comfortable? Are they speaking more freely?
Address when your time with a client may be coming to an end – if you see improvements and positive change.
Keep track of what stage the client is in, and practice accordingly.
Theory to Practice is sponsored by
Counselling Skills Academy
Learn counselling techniques by seeing counselling skills used in real sessions by qualified therapists.
Real sessions – real-life presentations – real skills.
Digital Tools to Help You in Your Private Practice [starts at 26:10 mins]
In this new digital age, there are plenty of services and applications out there to make what we do easier – but we must still be mindful of confidentiality and how safe our (and the clients) information is with these services.
The key points of this discussion include:
An automatic email responder is a great way for your potential clients to feel immediately engaged with and eliminates this 'black hole' feeling that may come from sending an email and receiving no reply.
When a client reaches out to you, it takes an enormous amount of courage. Consider that leaving it waiting in your inbox may not be the best for your client.
However, when using services such as these, you'll need to state in your privacy policy the service you are using.
If you decided the way forwards for you will be digitally signed contracts – you'll need to look for a service to do that with.
You may also want to use a practice management service.
When using these, always look into how and where these automated services are storing your information e.g. is it in your country? Are you happy with the laws around keeping data in that country?
When it comes to invoices and payments – who is this information with? Just make sure these things are known to you and have been looked into.
Get on-demand Certified CPD that is implementable in your practice
Counsellor CPD Library
Over 150 hours of on-demand CPD lectures to help you stay current with your CPD ethical requirements
Support, and be supported, by thousands of other counsellors as a member of the exclusive online community.
Access your learning anytime you want ... anywhere you choose ... using any device type — desktop or mobile.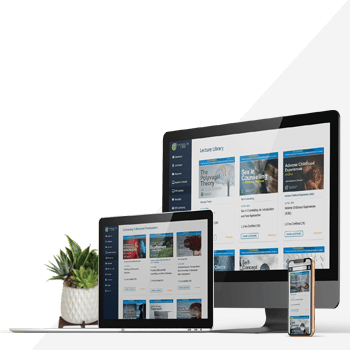 Being a Young Counsellor [starts at 48:58 mins]
In this week's 'Practice Matters', Rory speaks with Carley Symes about what it's like to be a young counsellor in today's world.
The main points of this discussion are as follows:
Younger clients may be looking for someone of a similar age to them, maybe someone who will understand their situation more, understand references e.g. in regards to social media, TikTok etc.
Alternatively, older clients may be looking for someone younger than them, someone who can give them a fresh perspective on their issue.
Being a younger counsellor may be difficult, you may find that people view you as being less skilled due to your possible lack of life experience, but more often than not this isn't the case.
Try to find other young counsellors to speak to - you're not alone.
Remember that you've had the same training as anyone else, you have worked just as hard and are just as qualified.
The National Counselling and Psychotherapy Society is proud to sponsor Practice Matters.
NCPS (formerly NCS) are really excited to have launched their Children and Young People Therapist Register for counsellors working with the younger age group.