198 – Use of Silence in Counselling
Does Your History Inform Your Practice? – Race and Culture
In Episode 198 of the Counselling Tutor Podcast, Rory Lees-Oakes and Ken Kelly take us through three topics:
'Counselling Foundations' – where in this episode the use of silence within counselling will be explored.
'Focus on Self' – where Rory and Ken discuss the question, "Does your history inform who you are in your practice?"
And lastly in today's 'Practice Matters', an interview with psychotherapist Mamood Ahmad focusing on race and culture.
Use of Silence in Counselling (starts at 2.15 mins)
The importance of silence within the therapy room can be a difficult and uncomfortable learning curve, but in this segment Rory and Ken breakdown this key element of counselling by outlining its usefulness, while acknowledging its difficulty.
During this discussion, the various methods and uses of silence in counselling are explored such as:
Giving space for the client to gather their thoughts and feelings.
The importance of using silence with thought and intention, in order to differentiate therapeutic silence from restrictive silence.
The trust required in the relationship with the client in order for it to be a useful tool.
An opportunity for communication through body language and observation.
In Ken's book, Basic Counselling Skills: A Student Guide, he dedicates a whole chapter to the use of silence in counselling. This chapter is made available to you here as a free download (just click the green button above to receive the handout).
Does Your History Inform Your Practice? (starts at 16.15 mins)
Get on-demand Certified CPD that is implementable in your practice
Counsellor CPD Library
Over 150 hours of on-demand CPD lectures to help you stay current with your CPD ethical requirements
Support, and be supported, by thousands of other counsellors as a member of the exclusive online community.
Access your learning anytime you want ... anywhere you choose ... using any device type — desktop or mobile.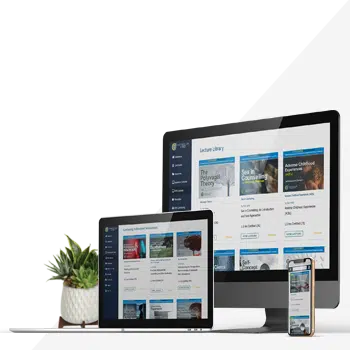 Asking the question, "Does your history inform who you are in your practice?" provokes the daunting exercise of delving into your own thoughts and history, and during this segment Rory and Ken embark on that self-reflection, discussing how our experiences shape the way we think, and the importance of recognising if and when our 'individual truths' taint what happens in the therapy room.
Factors touched on during this section include:
Things may not be right or wrong, simply individual.
Challenging your own thinking.
Reflecting on how you view the world in comparison to others.
Explore things that you, yourself don't agree with and asking why.
Discussing these thoughts and feelings with others.
Race and Culture (starts at 28.00 mins)
Rory speaks with Mamood Ahmad, exploring the key points of his lecture on race and culture, a topic that is consistently relevant and yet unfortunately overlooked.
The key topics discussed include:
The mistake of making assumptions.
The importance of recognising that race and culture are necessary in order to engage fully with a client.
Acknowledging that creating this awareness of race and culture takes time, practice and experience.
Addressing your own anxieties and uncertainty with acknowledging race and culture through education.
Realising that it is a process.