219 – Common Factors in Counselling
How to Write Counselling Notes – Importance of Networking for Counsellors
In Episode 219 of the Counselling Tutor Podcast, your hosts Rory Lees-Oakes and Ken Kelly go through this week's three topics:
In 'Counselling Foundations' we'll be looking at note-taking.
Then in 'Focus on Self', think about how to develop your network.
And lastly in 'Practice Matters', Rory speaks with Professor Mick Cooper on common factors in counselling.
How to Write Counselling Notes [starts at 01:52 mins]
When it comes to taking notes, everyone is likely to do it differently. However, there are a few important things to think about when it comes to taking and storing a client's notes:
Purely factual information – no assumptions, guesses or interpretations.
Take notes of themes more than detailed specifics after the session – you should be present during the session, not trying to copy down every word the client says.
Maybe include any housekeeping e.g. the client arrived on time, the client has agreed and signed the contract.
Keep notes in a locked cabinet – take extra precautions if you keep notes digitally. Consider keeping notes on a USB and placing that in a locked cabinet.
When taking notes, consider that they may be looked at by someone, possibly the client.
Importance of Networking for Counsellors [starts at 15:58 mins]
Get on-demand Certified CPD that is implementable in your practice
Counsellor CPD Library
Over 150 hours of on-demand CPD lectures to help you stay current with your CPD ethical requirements
Support, and be supported, by thousands of other counsellors as a member of the exclusive online community.
Access your learning anytime you want ... anywhere you choose ... using any device type — desktop or mobile.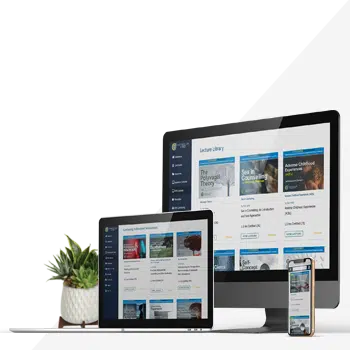 When it comes to counselling, having a wide network can be a huge benefit to your practice.
Some reasons for this include:
Talking to a peer count as CPD.
Being online now means you can speak with colleagues from further afield.
Allows you to double-check, or ask for a second opinion.
Almost like building a digital referral list.
Common Factors in Counselling [starts at 26:48 mins]
In this week's 'Practice Matters', Rory speaks with Professor Mick Cooper on the common factors in counselling.
The key points of this discussion include:
Common factors – certain 'ingredients' in therapy that are the effective ones.
Worrying less about the model used and more about specific 'ingredients' e.g. empathy, congruence, transference, self-disclosure etc.
The most important factor in counselling is still the client and their personal motivation and engagement with the therapy – how willing they are to change.
Client preferences – tailoring the therapy instead of just following a model.