201 - Non-judgemental Attitude in Therapy
Setting Boundaries as a Therapist - Talking Respectfully about Sexuality and Gender Identity
In Episode 201 of the Counselling Tutor Podcast, Rory Lees-Oakes and Ken Kelly return to discuss today's three topics:
'Counselling Foundations' – where today Rory and Ken focus on developing a non-judgemental attitude in therapy.
'Focus on Self' – with how we set our boundaries as a therapist.
And lastly in today's 'Practice Matters', Rory discusses talking respectfully about sexuality and gender identity with Daniel Winstanley.
Non-Judgemental Attitude in Therapy [starts at 1:17 mins]
Developing a non-judgemental attitude is a difficult step in the counselling journey, putting aside the stereotypes that many of us have been encouraged to hold, but in this segment, Rory and Ken discuss the ways we can begin to unravel these prejudices and become less judgemental in the therapy room:
Realising judgement starts from within.
Recognising the person in front of you is a fellow human being.
Acknowledging that views and opinions are a product of our upbringing and experiences; it is a person's right to hold their views and opinions, it is not a fault within them.
Forgiving yourself will make it easier for you to accept others.
You can download a free handout on unconditional positive regard (UPR), which also includes an exercise with ten areas to reflect on self – so helping you identify your own prejudices, to support your self-awareness and personal development. Just click the green button above.
Setting Boundaries as a Therapist [starts at 18:17 mins]
Get on-demand Certified CPD that is implementable in your practice
Counsellor CPD Library
Over 150 hours of on-demand CPD lectures to help you stay current with your CPD ethical requirements
Support, and be supported, by thousands of other counsellors as a member of the exclusive online community.
Access your learning anytime you want ... anywhere you choose ... using any device type — desktop or mobile.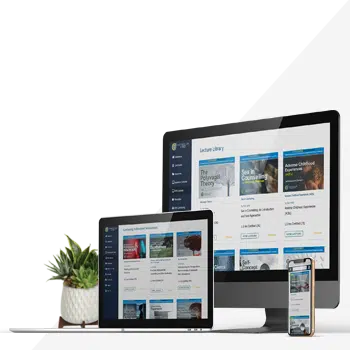 While looking into their own boundaries, Rory and Ken outline how setting boundaries is an important step to introduce in your everyday life. Recognising when they're needed, and how best to put them into place.
The ways discussed in which you can begin to set these boundaries and put them into action include:
Knowing your own limits.
Having the courage it takes to hold your boundary.
Ensuring you keep up with your self-care.
Finding and introducing a fixed structure.
Remembering that your boundaries are for you, no one else.
Talking Respectfully about Sexuality and Gender Identity in Therapy [starts at 33:15 mins]
In today's interview, Rory speaks with Daniel Winstanley on talking respectfully about sexuality and gender identity, and the lack of education within this subject during training.
The points highlighted in this talk include:
That clients may find it difficult to broach this subject.
The importance of self-reflection.
Looking into yourself and identifying these internalised messages and stereotypes that you may have picked up through your experiences.
It's important not to ignore the difficult terminology.
Education is key.
Free Handout Download
What is Unconditional Positive Regard (UPR)?