253 – Rational Emotive Behaviour Therapy
Different Types of Counselling Supervision – Counselling in Tough Economic Times
In Episode 253 of the Counselling Tutor Podcast, your hosts Rory Lees-Oakes and Ken Kelly take us through this week's three topics:
Firstly in 'Theory in Practice', we look at different types of counselling supervision.
Then in 'Practice Today', Rory and Ken discuss counselling in tough economic times.
And lastly in 'Practice Matters', Rory speaks with Ruth Hill about Rational Emotive Behaviour Therapy (REBT).
Different Types of Counselling Supervision [starts at 02:41 mins]
This segment of the Counselling Tutor Podcast is sponsored by
WebHealer.net
WebHealer are the go-to provider of websites for private practitioners

in the UK.

Established over 20 years, WebHealer offers a

non-technical and fully supported service

to help therapists grow their private practice.
Just one customer from your website each year pays for their service.
Go to WebHealer.net and use coupon CT100 for £100 off their "Do it for me" service.
Supervision is an essential part of your practice. In this section, Rory and Ken discuss the different types of supervision, and things you might consider:
Some of the different types of supervision include: managerial supervision, group supervision, specialist supervision, and internal supervision.
If you work online, you're going to want to look for a supervisor that has this competence.
Find yourself a supervisor that works for you.
You may have a general supervisor, then another supervisor for an area you specialise in.
If you're a supervisor and your supervisee is working with trauma, or within a school environment – think whether you as a supervisor are a good fit for them, have you trained in that area?
Go to supervision before taking a new intervention/approach you have seen into your own practice with clients – gradually build up your understanding before using it.
There are three main areas of supervision:

Formative – the supervisor sharing their own experience to teach and inform.
Normative – asking supervisee to account for and justify their work.
Restorative – offering supervisee support if they're struggling.
Theory to Practice is sponsored by
Counselling Skills Academy
Learn counselling techniques by seeing counselling skills used in real sessions by qualified therapists.
Real sessions – real-life presentations – real skills.
Counselling in Tough Economic Times [starts at 23:10 mins]
When it comes to tough economic times, it is something that effects all of us and we must think of both the client, and ourselves.
The key points of this section include:
You might find that clients can't attend sessions due to working extra shifts or not being able to afford bus fares etc. – this can cause issues if there is a 'three strikes' policy.
If you begin to offer concessions, what will be the impact on you? Can you afford to offer them?
Consider putting together a resource pack for clients that aren't able to have sessions with you.
Try asking the client whether your contracted price is still affordable for them, show that this is a subject they can speak freely about.
Your primary aim is to be of help.
Make sure you balance looking out for yourself and looking out for the client.
Get on-demand Certified CPD that is implementable in your practice
Counsellor CPD Library
Over 150 hours of on-demand CPD lectures to help you stay current with your CPD ethical requirements
Support, and be supported, by thousands of other counsellors as a member of the exclusive online community.
Access your learning anytime you want ... anywhere you choose ... using any device type — desktop or mobile.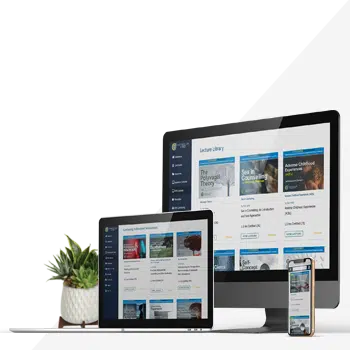 Rational Emotive Behaviour Therapy [starts at 38:10 mins]
In this week's 'Practice Matters', Rory speaks with Ruth Hill about Rational Emotive Behaviour Therapy (REBT).
The main points of this discussion include:
Rational Emotive Behaviour Therapy is about trying to encourage a philosophical change in an individual and looking into what are the beliefs of an individual.
Belief will inform how you react - everybody will have a different reaction to an event.
It's about asking, not assuming – asking what their feelings are around a particular event.
Having the understanding that we're going to have negative thoughts.
Recognising the difference between unhealthy negative thoughts and healthy negative thoughts.
'Take the horror out of tragedy'.
Thinking about the difference between demand and preference – 'I won't/can't lose this person' vs. 'I don't want to lose this person'.
Gaining acceptance from learned experience.
The National Counselling and Psychotherapy Society is proud to sponsor Practice Matters.
NCPS (formerly NCS) are really excited to have launched their Children and Young People Therapist Register for counsellors working with the younger age group.
Free Handout Download
Supervision: A Brief Overview