254 – Counselling Celebrities
Closing a Therapy Session – Counselling Mothers Returning to Work after Maternity Leave
In Episode 254 of the Counselling Tutor Podcast, your hosts Rory Lees-Oakes and Ken Kelly take us through this week's three topics:
First up in 'Theory in Practice' we look at the art of closing a therapy session.
Then in 'Practice Today', Rory and Ken discuss things you might consider when it comes to counselling celebrities.
Then in 'Practice Matters', Rory speaks with Catherine Samson about her work looking into the psychotherapeutic needs of mothers returning to work after maternity leave.
Closing a Therapy Session [starts at 02:38 mins]
This segment of the Counselling Tutor Podcast is sponsored by
WebHealer.net
WebHealer are the go-to provider of websites for private practitioners

in the UK.

Established over 20 years, WebHealer offers a

non-technical and fully supported service

to help therapists grow their private practice.
Just one customer from your website each year pays for their service.
Go to WebHealer.net and use coupon CT100 for £100 off their "Do it for me" service.
It can be very difficult to wrap up a session without practice. In this section, Rory and Ken discuss some of the ways you may go about making this easier:
Knowing how to end a session is part of deliberate practice – being thoughtful of how you work.
Have a clock in the room – consider placing it behind the client so you can look at it without taking your attention away from the client.
Contract session hours – factor in maybe a 5-minute greeting at the beginning and maybe 5 minutes to summarise at the end.
Stick to your boundaries – getting in the habit of going 5/10 minutes over your scheduled session time may cause future inconvenience if you find yourself busy. You need to factor in some time between clients to collect your thoughts and prepare for the next client.
You don't want to be checking your watch in a very obvious way, this may make the client feel as though you're not paying full attention or they are boring you etc. To combat this you may attempt to catch a glimpse of your client's watch or wear your own on the inside of your wrist to allow you to check it more discreetly.
You may also consider having a clock that you can see, and a clock that the client can see, this gives the client an opportunity to self-regulate and gives the client some control.
It is important that you factor in time for the client to wind down, bringing them back to a place they can re-engage with their lives outside of the session.
If the client mentions something they want to address right at the end of the session, make sure you acknowledge it, but suggest that the client brings it to the next session where you can then begin to explore it.
Theory to Practice is sponsored by
Counselling Skills Academy
Learn counselling techniques by seeing counselling skills used in real sessions by qualified therapists.
Real sessions – real-life presentations – real skills.
Counselling Celebrities [starts at 19:28 mins]
It may be uncommon, but there could be a moment when you encounter a client that has some extent of celebrity status. If this happens, some of the things to consider might be:
Is this a dual relationship? Are you able to separate the client from their character/persona/reputation?
When counselling celebrities, ask yourself: How do you see this person? Who are they to you? Are you able to see them without filter?
It's important to consider this carefully. Consider taking it to supervision to figure out if you can truly do well by this client.
Additional professional considerations may need to be put in place – in terms of confidentiality etc. – when counselling celebrities. Who are they coming into contact with when they come for sessions (e.g. receptionist)?
You need to be able to de-invest yourself from who you believe this person is, be as curious as you would with any other client, and discover who this person is.
Get on-demand Certified CPD that is implementable in your practice
Counsellor CPD Library
Over 150 hours of on-demand CPD lectures to help you stay current with your CPD ethical requirements
Support, and be supported, by thousands of other counsellors as a member of the exclusive online community.
Access your learning anytime you want ... anywhere you choose ... using any device type — desktop or mobile.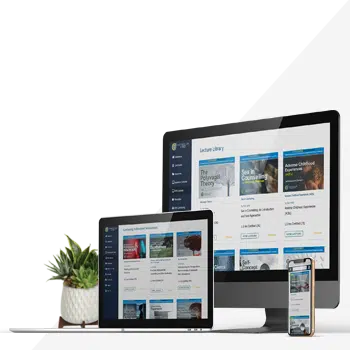 Counselling Mothers Returning to Work after Maternity Leave [starts at 32:54 mins]
In this week's 'Practice Matters', Rory speaks with Catherine Samson about her work looking into the psychotherapeutic needs of mothers returning to work after maternity leave.
The key parts of this discussion include:
Catherine looked into how useful keeping-in-touch days really are for a woman looking to return to work after maternity leave, and found that they may not be as useful as expected.
When returning to work, the mother may experience mixed feelings – wanting to get back to their career and aspirations but also having feelings of guilt and/or separation anxiety.
Therapists should be understanding of this and how they may be feeling.
Lots of things have changed for the mother – both big and small.
Feelings of anxiety and lack of confidence, a lot may be expected of her as she is already an established employee, e.g. less room for error compared to a new hire.
Some possible tips for women returning to work might be:

Structure your days well, don't overwork yourself or try to take on more work to prove yourself.
Ask about any changes there may have been to help ease any anxiety you might have about this.
The National Counselling and Psychotherapy Society is proud to sponsor Practice Matters.
NCPS (formerly NCS) are really excited to have launched their Children and Young People Therapist Register for counsellors working with the younger age group.
Free Handout Download
Closing a Counselling Session