200 - Working with Addictions in Therapy
Becoming Congruent - Feeling Incompetent as a Therapist
In Episode 200 of the Counselling Tutor Podcast, Ken Kelly and Rory Lees-Oakes celebrate nearing 2 million podcast downloads before outlining today's three segments:
'Counselling Foundations' where in this episode Ken and Rory discuss becoming congruent.
In today's 'Focus on Self,' we look at feelings of incompetence.
And finally in today's 'Practice Matters', Rory speaks with Marion Elkin-Greener about working with addictions in therapy.
Becoming Congruent [starts at 3:35 mins]
Being congruent and genuine, both with yourself and with the client, is an important skill to bring into the therapy room. In this section, Rory and Ken share their personal experiences with congruence and outline the key points and benefits of it within your practice:
Creating an environment that facilitates change.
Being able to recognise how you really feel and getting to know yourself will encourage those behaviours in your client as well.
Being confident that the information you are providing is useful, and that your relationship with the client is good enough for it to be shared.
Making sure anything you do is in service of the client.
Feeling Incompetent as a Therapist [starts at 22:08 mins]
Get on-demand Certified CPD that is implementable in your practice
Counsellor CPD Library
Over 150 hours of on-demand CPD lectures to help you stay current with your CPD ethical requirements
Support, and be supported, by thousands of other counsellors as a member of the exclusive online community.
Access your learning anytime you want ... anywhere you choose ... using any device type — desktop or mobile.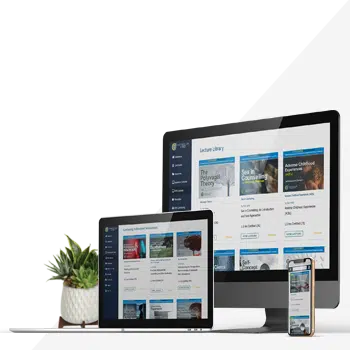 Focusing today on feelings of incompetence, Rory and Ken reflect back on their own struggles and doubts during training and discuss the common habit of being harsh on yourself.
The key points and advice shared in this section include:
Stopping comparing yourself to others, or an ideal version of yourself.
The benefits of sharing these feelings with your peers, letting these negative thoughts escape the constant circuit of your head.
Recognising that these thoughts and feelings are solely in your head, you are the one who can be easier on yourself, remember nobody is perfect.
Accepting that it's all a part of being human and learning self-acceptance.
Exploring your relationship with failure and negative feedback.
Being able to bracket off these worries and evaluate them from a distance.
Realising that you feel this way because you care.
Working with Addictions in Therapy [starts at 38:22 mins]
Speaking with Marion Elkin-Greener in today's 'Practice Matters', Rory asks about the key things to consider when working with clients who suffer from a range of different addictions.
The key topics on this section on working with addictions in therapy include:
Checking your judgement – ensuring you're not treating your client differently due to stigmas.
As well as working with the addiction, there is also accompanying issues like loss, grief, anger and feelings of shame.
Building back up the client's sense of self-esteem.
Recognising that in most cases, addiction is a symptom of a bigger mental health issue.
Being aware that each individual is different, and in some cases, the most you can do for your client is harm reduction.