Special Edition: Counselling Children and Young People
In this Special Edition Podcast, Rory Lees-Oakes speaks to Kate Day about the importance of training in adolescent therapy.
The NCS Children and Young People's Therapist (CYPT) Accredited Register [starts at 01:26 mins]
Firstly, Kate goes through the benefits of a new addition to NCS, the CYPT Accredited Register:
Helping NCS members to really highlight their skills – particularly in counselling children and young people.
Help the public when looking for a therapist that fits what they're looking for.
Ensures that counsellors on this list have met the key competences required.
Next, some specific questions answered by Kate about her practice and the importance of counselling for children and young people:
What inspired you to work with children and young people? [starts at 07:04 mins]
Children bring out the hopeful side of you.
Humbled by their struggle and their joy to make sense of the world and themselves.
Your childhood lasts a lifetime.
It's important to receive early support to reduce shame or lifelong self-blame.
It's amazing to see the resilience of children and young people.
Get on-demand Certified CPD that is implementable in your practice
Counsellor CPD Library
Over 150 hours of on-demand CPD lectures to help you stay current with your CPD ethical requirements
Support, and be supported, by thousands of other counsellors as a member of the exclusive online community.
Access your learning anytime you want ... anywhere you choose ... using any device type — desktop or mobile.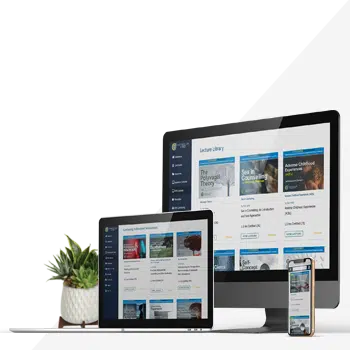 What is lobbying, and what is its importance? [starts at 12:06 mins]
A campaign of sorts.
Gets you into parliament where you can get your message across.
Having an impact.
Raising an awareness of something that would otherwise remain unknown to many.
What has been the impact of COVID on children and young people's mental health? [starts at 18:37 mins]
COVID has intensified the risk factors of mental illness.
A rise in self-harm rates in younger ages.
Delayed mental health support due to COVID.
A rise in insecurity and health fears – children and young people are witnessing people suffer.
The National Counselling Society is proud to sponsor Practice Matters.
NCS are really excited to have launched their Children and Young People Therapist Register for counsellors working with the younger age group.
What are the key competencies of working with children and younger people in therapy, and what do practitioners need to be aware of? [starts at 24:44 mins]
You can't carry the wounds of your own past into the therapeutic relationship.
Young people are so susceptible to your guidance.
For some young people, silence can be excruciating – silence is more effective as an adult model.
You'll find that you have to use your own personality more often.
Support them with your understanding – they may not have the words themselves or know how to feel/how to express it.
Be yourself – patient, calm, playful.
It's the therapeutic relationship that heals, and it is the relationship that matters.