229 – Counselling Victims of Narcissistic Abuse
The Seven Stages of Process – Difference between Being a Reflective and Reflexive Counsellor
In Episode 229 of the Counselling Tutor Podcast, your hosts Rory Lees-Oaks and Ken Kelly take us through today's three topics:
In 'Counselling Foundations', we'll look at the seven stages of process.
Then in 'Focus on Self', we think about the difference between reflective and reflexive, and the importance of both.
And lastly in 'Practice Matters', Rory speaks with Amy Launder on counselling victims of narcissistic abuse.
The Seven Stages of Process [starts at 02:06 mins]
Counselling Foundations is sponsored by
Counselling Skills Academy
Learn counselling techniques by seeing counselling skills used in real sessions by qualified therapists.
Real sessions – real-life presentations – real skills.
Carl Rogers' seven stages of process are an important piece of theory within person-centered therapy. In this section, Rory and Ken discuss some of the key things to think about when working with the seven stages:
A form of measurement – allow you to chart the growth of your client.
The first stage details someone who may at first blame others and be stuck in the past – it is rare that an individual who is still in this stage would reach out for counselling.
You're aiming for the client to be able to accept the past and instead be more accepting of the here and now.
The success of the seven stages relies on the motivation of the client, and their own willingness to change and move forwards.
Difference between Being a Reflective and Reflexive Counsellor [starts at 17:16 mins]
Get on-demand Certified CPD that is implementable in your practice
Counsellor CPD Library
Over 150 hours of on-demand CPD lectures to help you stay current with your CPD ethical requirements
Support, and be supported, by thousands of other counsellors as a member of the exclusive online community.
Access your learning anytime you want ... anywhere you choose ... using any device type — desktop or mobile.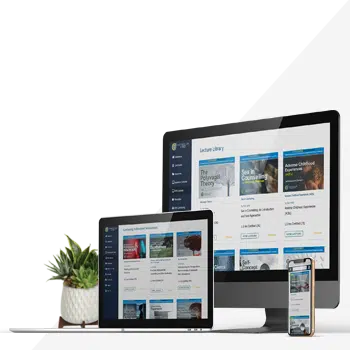 Reflection and reflexivity are two very closely linked words that are both equally as important as each other when it comes to improving yourself and your practice.
The key points of this discussion include:
Reflection – thinking about what you can do/change in order to improve.
Reflexivity – deciding on a course of action based on your reflection and carrying it out.
Think about what you've learnt and how you will apply it – supervision will help you think about this.
Be curious.
Counselling is a fluid and changing profession, there will always be something new to learn or something to improve on.
Counselling Victims of Narcissistic Abuse [starts at 30:15 mins]
The National Counselling Society is proud to sponsor Practice Matters.
NCS are really excited to have launched their Children and Young People Therapist Register for counsellors working with the younger age group.
In this week's 'Practice Matters', Rory speaks with Amy Launder on working with survivors of narcissistic abuse.
The main points of this discussion include:
Clients often don't know they've been a victim of narcissistic abuse – they may just be confused as to why their relationship ended and what they must've done wrong.
Moving goalpost – the victim may have been made to feel like they were never good enough.
Gaslighting – they may have been made to doubt themselves.
The narcissist will often act different with others than with the victim, so sometimes the victim may won't be believed when they try to share what they're experiencing.
Doesn't just take place in romantic relationships – can exist within friendship too.
Due to social media, things such as gaslighting can happen online as well.
When counselling victims of narcissistic abuse, remember that it will require patience from the therapist to unpick everything within the relationship.