208 - Relational Depth and Trauma
Importance of Rapport in Counselling – Managing Your Inner Therapist
In Episode 208 of the Counselling Tutor Podcast, Rory Lees-Oakes and Ken Kelly discuss this week's three topics:
Today's 'Counselling Foundations' will discuss the importance of rapport in counselling.
Next in 'Focus on Self', we'll discuss managing your inner therapist.
And finally in 'Practice Matters', Rory speaks with Kate Williams on relational depth and trauma.
Importance of Rapport in Counselling [starts in 01:36 mins]
Building rapport is how we begin a relationship with our clients, making it an important skill to be aware of when in the therapy room. During this section, Rory and Ken discuss the importance of rapport, and how it can be built with your clients.
Showing interest, genuine care, actively listening, and looking through the client's frame of reference you can begin to build up this rapport and trust with your client.
Rapport is a foundation-building skill that takes time to develop.
We see rapport in sales and customer service – however, this rapport is in an attempt to gain something, not in service of the client.
Creates feelings of kinship and belonging.
The relationship needs to be able to withstand challenges.
Being prepared before your session can help to start building rapport.
Silence is a key rapport building skill.
Think about rapport in your own life, journal about it, and speak about it in supervision in order to support your own growth.
Managing Your Inner Therapist [starts in 19:49 mins]
Get on-demand Certified CPD that is implementable in your practice
Counsellor CPD Library
Over 150 hours of on-demand CPD lectures to help you stay current with your CPD ethical requirements
Support, and be supported, by thousands of other counsellors as a member of the exclusive online community.
Access your learning anytime you want ... anywhere you choose ... using any device type — desktop or mobile.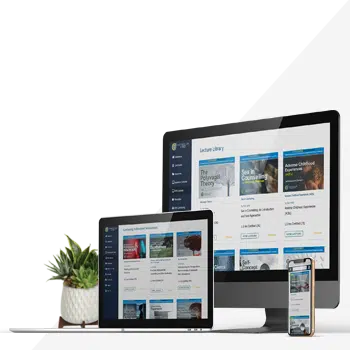 Knowing how to control your inner therapist is an essential skill as a counsellor and in this section, Rory and Ken discuss their own personal experiences with this topic.
The key points of this discussion include:
The importance of turning off your inner therapist in situations it isn't warranted.
Keeping your counselling in the therapy room provides necessary control, control that you don't have in everyday conversations.
Only taking on clients professionally is a form of self-care that prevents you from taking on too much.
Knowing when to reel back these therapeutic skills that you possess.
Think in advance of how you might avoid one of these situations – have an 'escape plan'.
Relational Depth and Trauma [starts in 36:24 mins]
In this week's 'Practice Matters', Rory speaks with Kate Williams on building relational depth with traumatised clients, and how this may differ from regular clients.
The key points discussed In this segment on relational depth and trauma include:
Only when a therapist can be at home in their own body, can a client feel that too, and begin to feel safe in their own body – which they can then transfer into their own relationships.
Mirroring the client, showing them themselves from a therapist point of view could help them to understand themselves better.
It requires consistency over time to be able to build up this relationship.