222 – Time-Limited Counselling
Counselling and the Law – Developing a Safe Emotional Space for Clients
In Episode 222 of the Counselling Tutor Podcast, your hosts Rory Lees-Oakes and Ken Kelly are back with this week's three topics:
In 'Counselling Foundations' – counselling and the law.
Then in 'Focus on Self', Rory and Ken discuss creating a safe emotional space for clients.
And finally in 'Practice Matters', Ken speaks with Amy Launder on time-limited counselling in the NHS.
Counselling and the Law [starts at 2:15 mins]
Counselling Foundations is sponsored by
Counselling Skills Academy
Learn counselling techniques by seeing counselling skills used in real sessions by qualified therapists.
Real sessions – real-life presentations – real skills.
As a counsellor, it is our responsibility to be aware of the laws we must abide by when dealing with clients and their data. Rory and Ken go over some key things worth remembering when it comes to counselling and the law:
Some key acts and legislations to be aware of (UK specific):

The Data Protection Act of 2018.
Health and Safety legislation.
The Equalities Act

Remember that legislation is there for a reason – in places where things might have previously gone wrong.
You may want to include some law in your client contract – such as in what circumstances you might be required to break confidentiality.
Drug-related issues may require a decision on your part on how to deal with it – you can go to your ethical body or supervisor for a perspective that may help inform your decision.
It's unlikely that an instance where it's necessary for you to break confidentiality will occur, but it's important that you're prepared for the possibility.
Developing a Safe Emotional Space for Clients [starts at 23:10 mins]
Get on-demand Certified CPD that is implementable in your practice
Counsellor CPD Library
Over 150 hours of on-demand CPD lectures to help you stay current with your CPD ethical requirements
Support, and be supported, by thousands of other counsellors as a member of the exclusive online community.
Access your learning anytime you want ... anywhere you choose ... using any device type — desktop or mobile.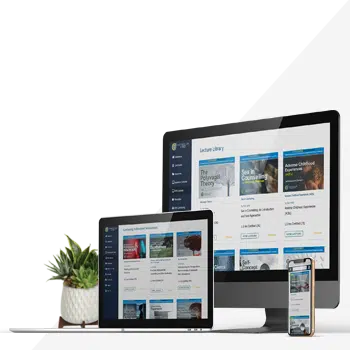 In order to be the best in service of your client, it's important to create an environment that they feel safe in.
The main points of this discussion include:
Counselling is more than just the theory – when in a session, you are sat across from another human being.
The skill of silence – just being a listening ear is often the best thing you can do for your client.
Have your true self in the room, learn who you are and this will work in service of your client.
Be fully there when in the room with your client.
Don't forget the importance of self within sessions.
Time-Limited Counselling [starts at 40:02 mins]
The National Counselling Society is proud to sponsor Practice Matters.
NCS are really excited to have launched their Children and Young People Therapist Register for counsellors working with the younger age group.
This week, Rory speaks with Amy Launder on time-limited counselling in the NHS.
The key points of this discussion include:
Counselling under the NHS is time-limited due to funding.
Most counsellors aren't actually trained for time-limited sessions, so adjusting to this new structure can be difficult at first.
Assessment becomes more crucial in order to hone in on what the client needs to work on – there is a goal to be reached within time-limited counselling.
All modalities can be adapted to fit time-limited counselling, but certain modalities such as dynamic interpersonal therapy were specifically designed for short term work.
Some clients may require referring e.g. clients who appear to have trauma.
It's important to remember that you're helping even if it may not feel like it within just 6 sessions.